IMPORTANT PATIENT INFORMATION
ONLINE PRE-BOOKABLE APPOINTMENTS
Dear Patients of Long Catlis Road Surgery,
We are now offering Online Pre-bookable appointments with our Clinicians and Practice Nurse.
You must be signed up to Patient Online Services to access and book these appoinments. If you would like to be set up for this service, please speak to a member of the Reception Team who will be able to assist you.
Kind regards
Long Catlis Road Surgery
Welcome to Long Catlis Road Surgery
We appreciate that at peak times it is difficult to get through on the telephone.
If you have a routine query you can email us on practiceview@nhs.net. You can complete an eConsult, shown on the right of the screen, and we will contact you within 48 hours.
Please note this email is NOT monitored all day. We will respond within 24 working hours.
Also please note this email address is NOT monitored over the weekend.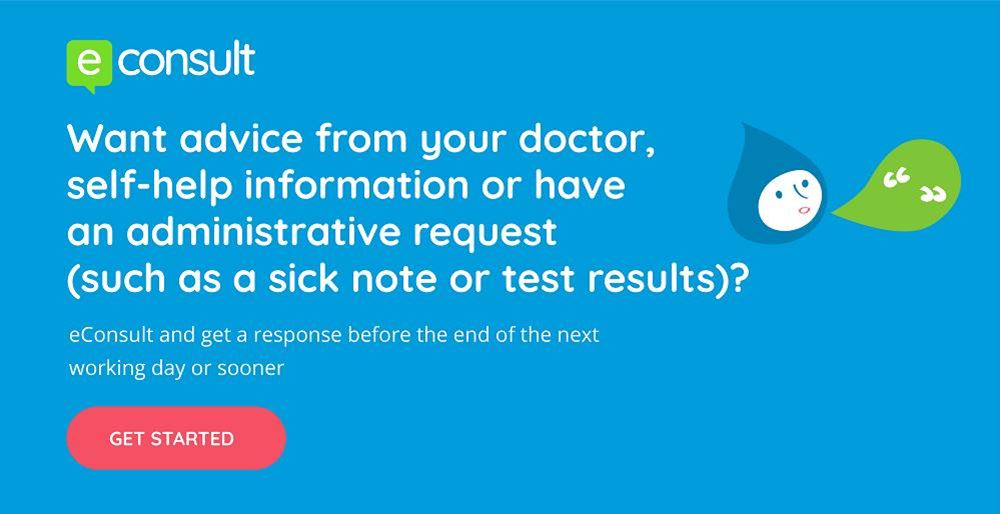 Newsletter
To receive future editions of the newsletter straight to your inbox sign up below.