Register as a New Patient
Please check to make sure you fall within our practice boundary before you try and register with us. To do this simply click on the map opposite for a larger version and postcode checker.
All new patients registering with the practice will be requested to complete a medical questionnaire and registration form.These can be collected from surgery in the afternoon. Please remember that each person registering will need their own form to complete.
Please bring the completed and signed form back to the surgery with a form of Photo ID and proof of address. If you do not have any ID, please let Reception know. If you are registering a baby , please bring their red book with you.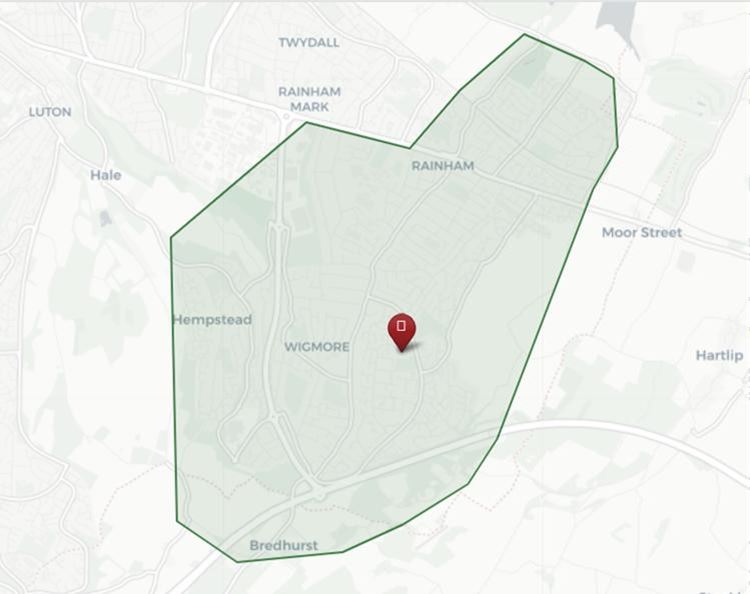 Named GP
Patients registered will always be allocated a named GP. All patients will be informed of their usual GP at the point of your registration being accepted.
However it may not always be possible for you to see your allocated named GP.
Disabled Patient Facilities
Our practice has suitable access for disabled patients and there is also a wheelchair for use if required.
Non-English Speakers
These fact sheets have been written to explain the role of UK health services, the National Health Service (NHS), to newly-arrived individuals seeking asylum. They cover issues such as the role of GPs, their function as gatekeepers to the health services, how to register and how to access emergency services.
Special care has been taken to ensure that information is given in clear language, and the content and style has been tested with user groups.
Open the leaflets in one of the following languages: